News
Guillaume de Machaut: Virelais
Our new translation of Guillaume de Machaut's Virelais (or Ballad-Songs) is now available on the website here. 
Guillaume was the last and by far the greatest of the 14th century poet-composers. Interest in his music has tended to obscure his fine qualities as a poet in the courtly style. Rondeaux and Ballades, along with Virelais, were the three 'formes fixes' the structured forms of verse in that age, and Guillaume created fine work in all three forms, often adorned with superb vocal settings, of which there are many fine modern recordings available. (I have provided links on the Links Page to source texts and discography also). Have a listen to 'Douce dame jolie' here.
The plethora of rhymes in Old French, and the corresponding lack of them in modern English, mean that the strict forms have had to be relaxed a little in order to achieve readable translations, but wherever possible the rhyme-schemes have been maintained. 
I now move on to tackle his 23 polyphonic Motets which are mostly 'macaronic' in nature, i.e. consisting of a blend of languages, in this case Old French and Latin, though in some instances they are entirely in the one language or the other. Again, I would also like to translate his innovative blend of verse and prose, entitled 'Le Livre dou Voir Dit' ('The Book of the True Poem'), which celebrates his correspondence with a young female poet. It deserves translation both for its own sake, as it possesses great charm, and to demonstrate his comprehensive treatment of courtly love. 
https://www.poetryintranslation.com/Admin/Newsupdate.php?entry=guillaume-de-machaut-virelais-sat-19-sep-2020-023141
File: interior_demachaut_virelais_frontis.jpg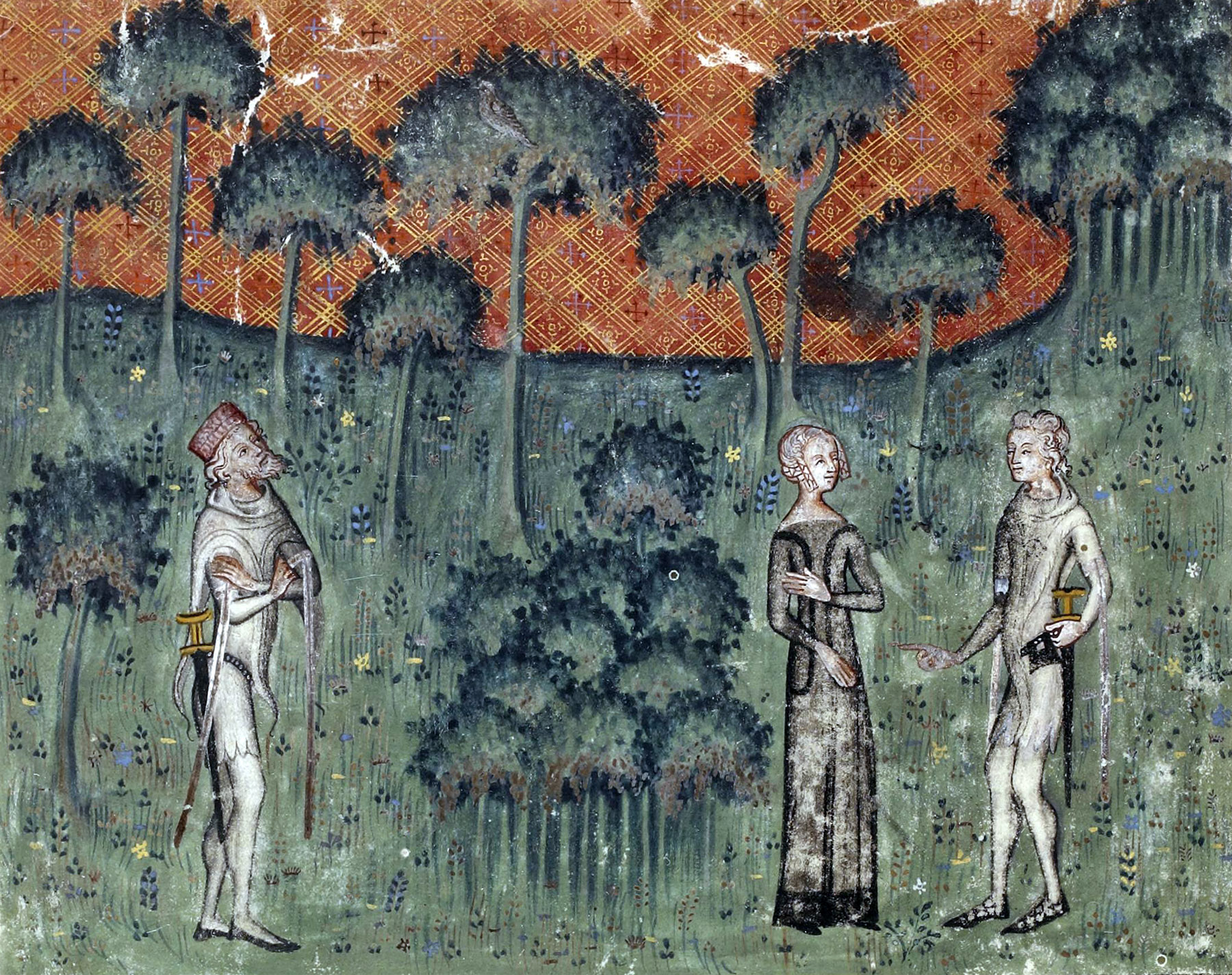 Want to comment on this post? Then Accept cookies (Learn more).