Federico García Lorca
Selected Poems, Lectures on The Duende, Deep Song, and Lullabies, his Impressions of Granada of 1918, and Holy Week in Granada of 1936.
---
Fourteen Poems of Love and Death
- including Romance Sonámbulo and The Unfaithful Wife.
---
Twenty More Poems
- including Casida of the Recumbent Woman.
---
Early Poems
- From collections preceding The Gypsy Ballads.
---
Five In The Afternoon
- including Lament for Ignacio Sánchez Mejías.
---
Odes and Others
- including the Odes to Walt Whitman and Salvador Dalí.
---
Deep Song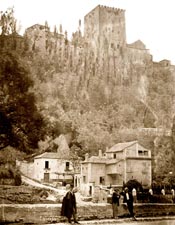 - His lecture Importancia histórica y artística del primitivo canto Andaluz llamado 'Cante Jondo' - 1922.
---
On Lullabies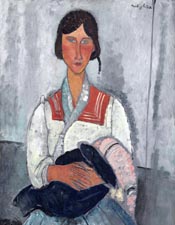 - His lecture Las nanas infantiles - 1928.
---
Holy Week in Granada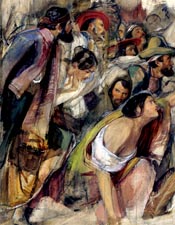 - His radio talk Semana Santa en Granada - 1936.
---
Granada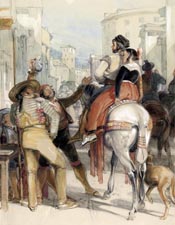 - Impressions of the city and the Vega from Impresiones y paisajes 1918.
---
Theory and Play of the Duende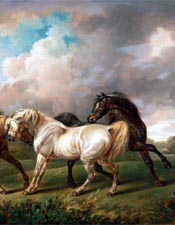 - a translation of his brilliant lecture on artistic inspiration and creation.
---
Translations by A. S. Kline © Copyright, All Rights Reserved.
This work may be freely reproduced, stored and transmitted, electronically or otherwise, for any non-commercial purpose. Conditions and Exceptions apply.
Please note that Federico García Lorca's original, Spanish works may not be in the public domain in all jurisdictions, notably the United States of America. Where the original works are not in the public domain, any required permissions should also be sought from the representatives of the Lorca estate, Casanovas & Lynch Agencia Literaria.
---
Last Modified December 2019