Meditations on the Divine Comedy of Dante Alighieri
A. S. Kline
With illustrations courtesy of the Rijksmuseum.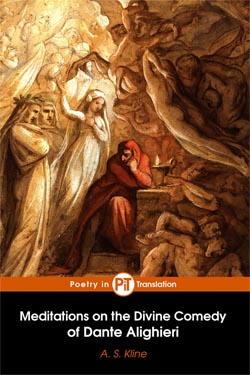 We cannot fly. We can only climb those towers

that we have built for ourselves.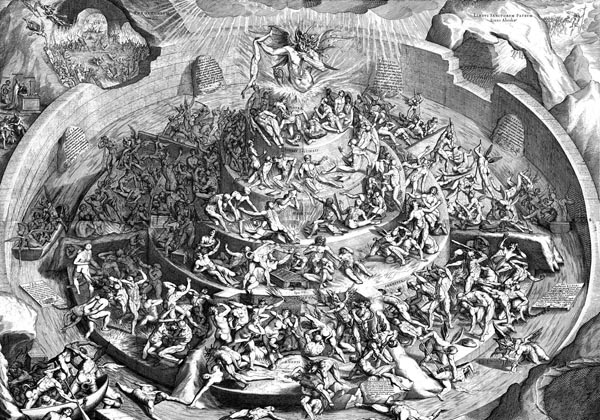 In these meditations on Dante's Divine Comedy the author provides a companion volume to his translation of the great work itself, guiding the reader step by step through the complexities of the Commedia. Aimed not just at the student but also at those who, impressed by its poetry and beauty, simply wish to delve deeper into the meaning and structure of the work, it brings together concepts, factual information, and careful interpretation, to highlight the ideas Dante pursued in creating his masterpiece.
The powerful introduction encompasses the broad sweep of the work, identifying key themes, and placing Dante within his historical period, while pointing his relevance as poet and ethical philosopher to our own age.
The subsequent sections move canto by canto through the Inferno, Purgatorio, and Paradiso, providing a clear explanation of the action and meaning of each canto, so that the reader can pursue the story and structure of the Commedia without interruption, or examine individual cantos or groups of cantos in depth. A concept index is also provided to allow pursuit of multiple occurrences of ideas and symbols throughout the work.
The approach throughout is a modern secular one, in that the Meditations focus on Dante's role as poet, individual, and ethical thinker, rather than on his religious or doctrinal significance to Christian readers. This neutral stance allows consideration of Dante's significance to the secular as well as the Christian world, stressing his continuing importance to both, while allowing the wide spectrum of potential readers to bring their own ideas and beliefs to bear on Dante's great achievement.
The Meditations are hyper-linked to the accompanying concept index, to the complete prose translation of the Divine Comedy itself, and to its associated name index and notes. The text may be browsed on-line or Downloaded in a variety of formats.
When following hyper-links use the browser back-button to return to previously viewed text. Readers should also bookmark this contents page in their browsers to facilitate rapid return from anywhere in the main text or indices.
---
The Inferno
---
The Purgatorio
---
The Paradiso
---
Concept Index
---
Authored by A. S. Kline © Copyright 2002, All Rights Reserved.
This work may be freely reproduced, stored and transmitted, electronically or otherwise, for any non-commercial purpose. Conditions and Exceptions apply.
Last Modified 10th February 2004