René d'Anjou
The Book of the Heart Seized by Love
(Le Livre du Coeur d'Amour Épris)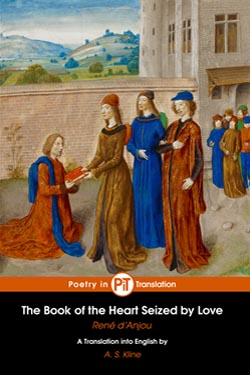 Illustrated edition.
---
Part I: The Quest for Sweet Mercy
Part II: The Castle Named Devoid-of-Joy
Part IV: The Isle of the God of Love
Part V: The Tombs of the Lovers
Part VI: Lady Courtesy and Lady Pity
Part VII: The Castle of Pleasure
Part VIII: The House of Rebellion
Also See:
The Romance of the Rose (Le Roman de la Rose), by Guillaume de Lorris
Guillaume de Lorris who, it is presumed, came from the village of Lorris, near Orléans, France was educated and literate, and therefore likely to have been of the minor aristocracy. He produced in his Romance, a dream allegory of courtly love, in a poetic, reflective and elegant style. His world-view is also shrewd, with his reflections on love partly derived from Ovid's Ars Amatoria: The Art of Love. Guillaume's work, with which René d'Anjou's love quest has affinities, is an epitome of the allegorical style and a fine development of the courtly tradition of 'fin amour'.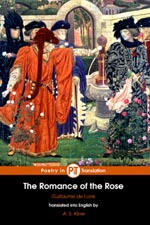 Translated by A. S. Kline © Copyright 2023 All Rights Reserved
This work may be freely reproduced, stored and transmitted, electronically or otherwise, for any non-commercial purpose. Conditions and Exceptions apply.