Rostand - Cyrano de Bergerac: Download
Reference:
Kline, A.S., (drama) "Rostand: Cyrano de Bergerac"
Author Email:
Description of text
A new English verse translation of the play by Edmond Rostand (1869-1918), who wrote Cyrano in 1897 for the great French Actor Constant Coquelin.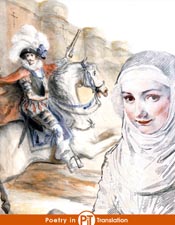 Kline, A.S.
---
---
Download Descriptions
Microsoft Word (.doc)/Adobe PDF files: Compressed proofs for print-on-demand publishing (6" x 9", 15.24 x 22.86 cm).
Html: W3C validated html with minimal mark-up to facilitate conversion/integration.
Epub/Mobi: Commercial-quality e-reader digital editions. Please note that the Mobi file is formatted for Amazon Kindle e-ink devices. An edition optimised for Kindle Fire HD/HDX is available from Amazon.