Early French Poetry: Download
Reference:
Kline, A.S., (poetry translation) "Early French Poetry"
Author Email:
Description of text
A selection of poems from Early France. Including translations of poems by Marie de France, Arnaut Daniel, Bertran de Born, Thibaut IV Roi de Navarre, Guillaume de Machaut, Eustace Deschamps, Christine de Pisan, and Charles d'Orléans.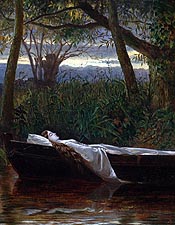 Kline, A.S.
---
Browse or download this free text below.